This recipe comes from Pocklock. She's like 13 months pregnant. Go visit her and wish her well!

----

I am no chef. In fact, I am a self proclaimed disaster in the kitchen. I can rarely escape without burning something and most of the time that something, is me.

However, I dream. I dream about being able to cook real meals. To made scrumptious desserts. And that's why I often visit Chop. Stir. Mix. In hopes of finding something simple and easy enough that even me, World Class Kitchen Loser, can make. I thought about how, since you're never really alone in the blog world, maybe there's someone else out there looking for the same.

The below recipe comes from my sister-in-law. She made these popovers for a holiday brunch a few years ago and as I sat there drooling over them, I imagined how hard they must've been to make. I thought about how she must've been up at 4am before her kids because she'd need the house perfectly still to get them to actually POP OVER. (Heh. Yes. Am that dumb.) I was so wrong. She claimed that they were the easiest things to make. And after accusing her of lying to me, she showed me the recipe. People? I have successfully made popovers more than one time. MORE THAN ONE TIME! Mah medal, let me show you it.

Gather your stuff: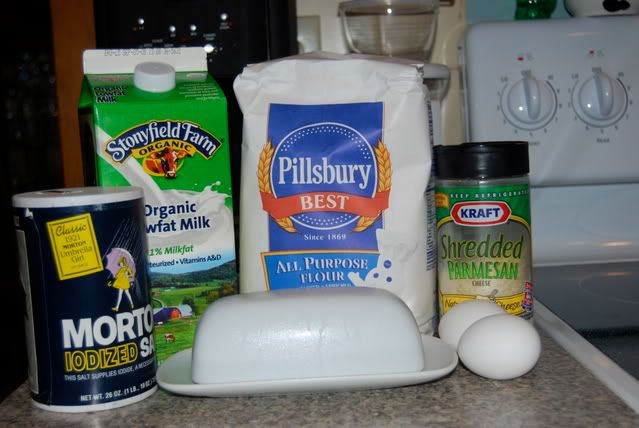 1C of milk (for a lower calorie version, use skim)
1T melted butter
1C Flour
¼ t of salt
2 Eggs
Parmesan cheese (optional)
(makes 10 – 12 Popovers)

Preheat oven to 450 degrees.



Mix together all your ingredients except the cheese. In no particular order what-so-ever!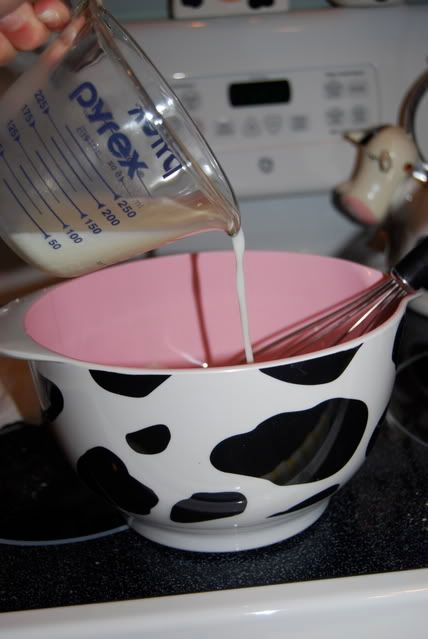 The mixture will be very watery.

Grease your muffin tins (I used Pam, but you can use whatever method you prefer) and fill each muffin spot ½ - ¾ of the way full with the mixture. Sprinkle the cheese on the top of each mixture. Place tins in oven.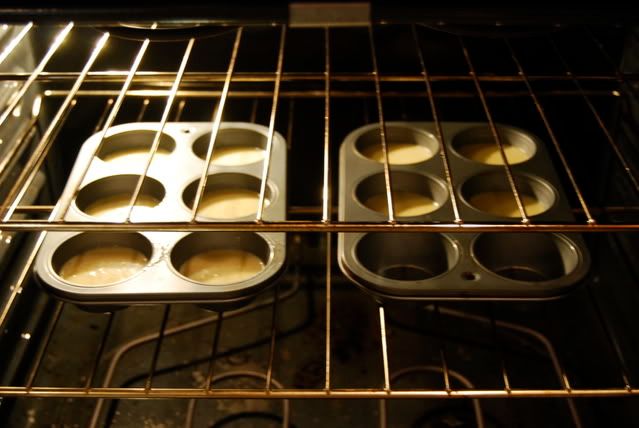 Now, if this recipe was AT ALL tricky, this next step would be the place to screw up.

After they bake at 450 for 15 minutes, you have remember to turn down the heat on the oven to 350 and then bake for 20 more minutes.

The pans should look like this when you turn down the heat:



The reason why this part scares me a little is because I've been known to start cooking something and then forget about it. Let's not talk about the time I boiled eggs for an hour. Ooops.

After your done baking, remove the pans from the oven and let cool for a few minutes.



Don't let them cool TOO long because they are really best and awesome when they're still warm on the inside.

There's very little butter in the recipe which keeps the fat content pretty low. But if you're like me and happen to enjoy fat content, you put lots of butter on them when you eat them. Because, NOMNOMNOM.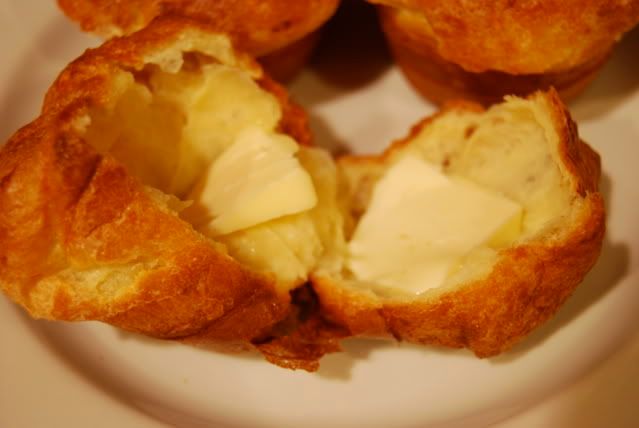 Enjoy!