Being on maternity leave affords me a few useless hours each day. I am not a "fluff" TV watcher, so if I'm not reading, I find myself flipping between TLC, the Food Network, and Discovery.

Last week, I saw Guy Fieri make a meatloaf that looked artery-clogging enough to be perfect for a Father's Day dinner - Cornbread Stuffed Meatloaf.

I won't lie to you - this meal took a lot of prep, especially if you use all fresh ingredients and don't buy the pre-chopped stuff. But, the end product was so worth it. It was moist and delicious, and the textures of the cornbread stuffing in the meat was fantastic. I didn't alter the recipe at all, but in retrospect, I would have used a little less thyme, and maybe a little bit of plain breadcrumbs in the meat mixture to hold it together better. Though incredibly tasty, the slices kind of fell apart once you cut into them.

What you need: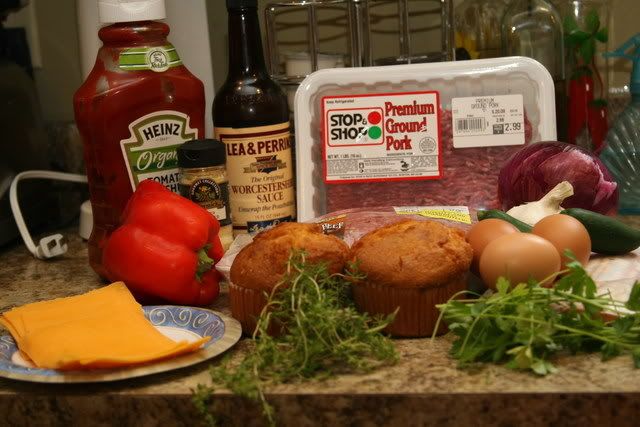 Stuffing:
2 large or 5 small corn muffins (2 to 3 cups), crumbled by hand
1/2 pound bacon, chopped
1 red bell pepper, diced
1 tablespoon seeded and minced jalapeno
2 tablespoons minced garlic
2 tablespoons chopped fresh flat-leaf parsley
Salt and pepper
1 egg, beaten

Meatloaf:
3 tablespoons olive oil, plus 3 tablespoons
1 cup diced red onion
1 tablespoon seeded and minced jalapeno
2 tablespoons minced garlic
2 pounds ground beef
1 pound ground pork
2 teaspoons sea salt
2 teaspoons freshly cracked black pepper
2 tablespoons chopped parsley leaves
1 tablespoon chopped thyme leaves
1 teaspoon dry mustard
1/4 cup ketchup
1 tablespoon Worcestershire sauce
2 eggs
6 ounces sliced Cheddar

What you do:

Stuffing:
Preheat oven to 275 to 300 degrees F.

Spread the cornbread crumbs on a sheet pan and let toast for about 20 minutes, or until lightly toasted and dry. Turn oven up to 350 degrees F.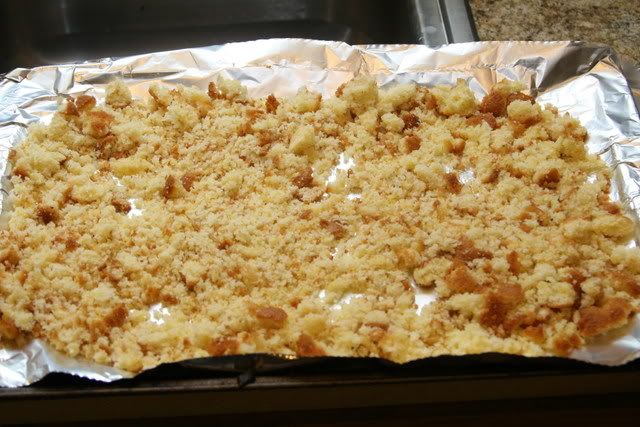 In a skillet brown the bacon until crispy. Drain. To the same skillet add the red pepper, jalapeno, and garlic and cook until soft.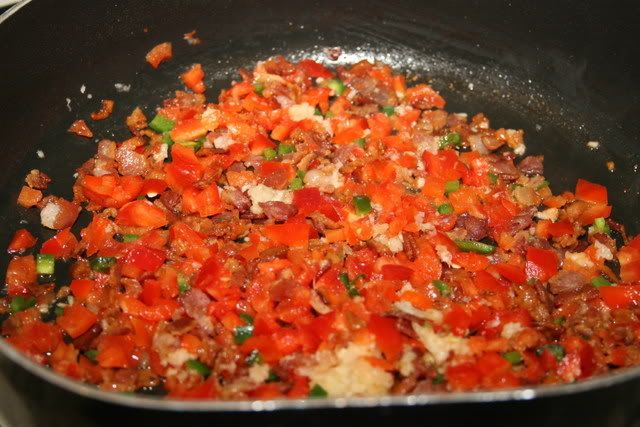 In a bowl, combine the cornbread crumbs, bacon, and vegetable mixture. Add parsley and salt and pepper, to taste. Add the egg and mix thoroughly.
Meatloaf:
In medium skillet over medium heat add oil, red onions, jalapeno and garlic. Cook until caramelized, remove from heat and let cool.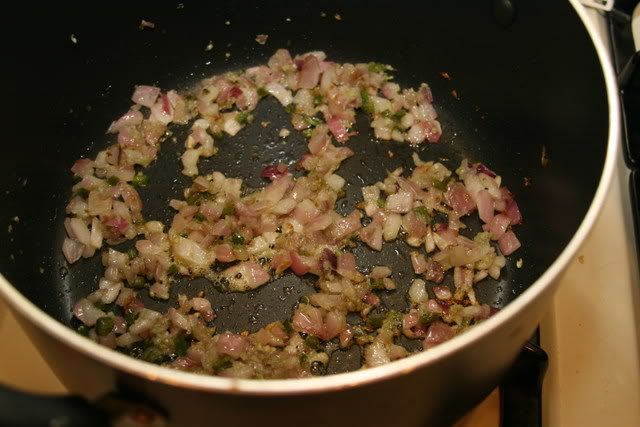 In a bowl combine the meat, salt, pepper, parsley, thyme, mustard, ketchup Worcestershire, and eggs, cooled onion mixture, and thoroughly mix.
Divide the meat mixture in half. Shape 1 half into a rectangle, creating a canoe, and then loosely fill with stuffing. Do not pack it in.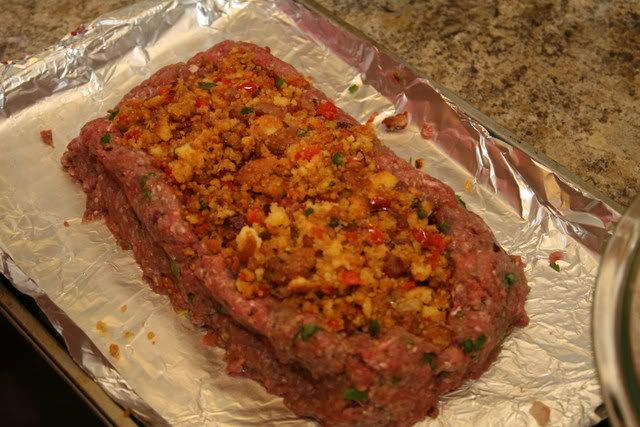 Use the other half of the meat to fully enclose the stuffing.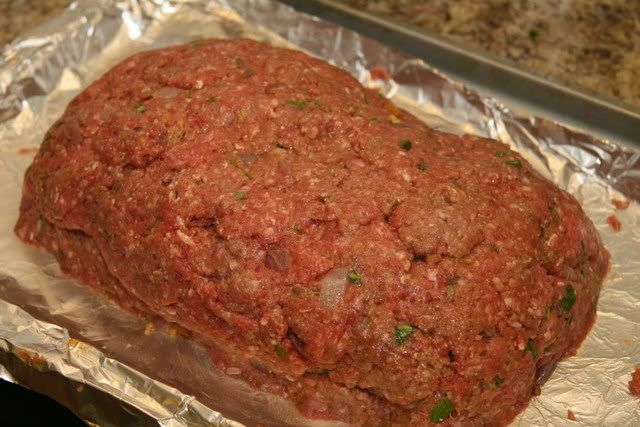 Transfer to the oven and bake for 1 1/2 hours, or until internal temperature reaches 145 degrees F. Layer the cheese slices on top and bake for another 5 minutes to melt the cheese. Remove from oven and let rest for about 10 minutes. Cut into thick slices and serve.